Due to be released in the coming months, Sony has announced their 400 and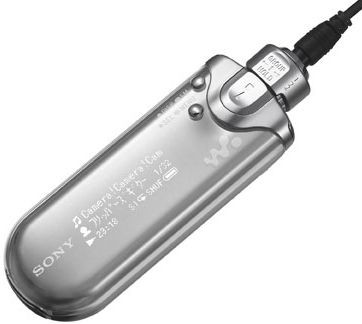 500 series players that are more akin in shape and size to the iPod Shuffle, but with OLED displays. The 500 series units add an FM tuner to the mix. Otherwise, both players are basic straight ahead portable units with minimal frills.
The 512MB NW-E405 will sell for $130, while the 1GB NW-407 sells for $180. Again, these prices put them right line with the Shuffle. The 512MB NW-E505 will retail for $150, while the NW-E507 rounds things out at $200.
Wall Street took kindly to the pricing of all the above units, raising Sony's stock price, but more importantly causing a drop in Apple's share price by about 5%. The Street is obviously impressed by the effort and resources Sony is plowing into winning market in the digital portable arena. None of these players may be an iPod Killer, but put enough of them in Wall-Marts across the country and they probably will sell a respectable number of units. Mostly, this is because Sony is not employing a price premium on their digital music products.